Writer's Block TV!
Click here or on the "What's Happening on the Block" tab above to watch more videos from Summer on the Block 2014
Summer on the Block 2014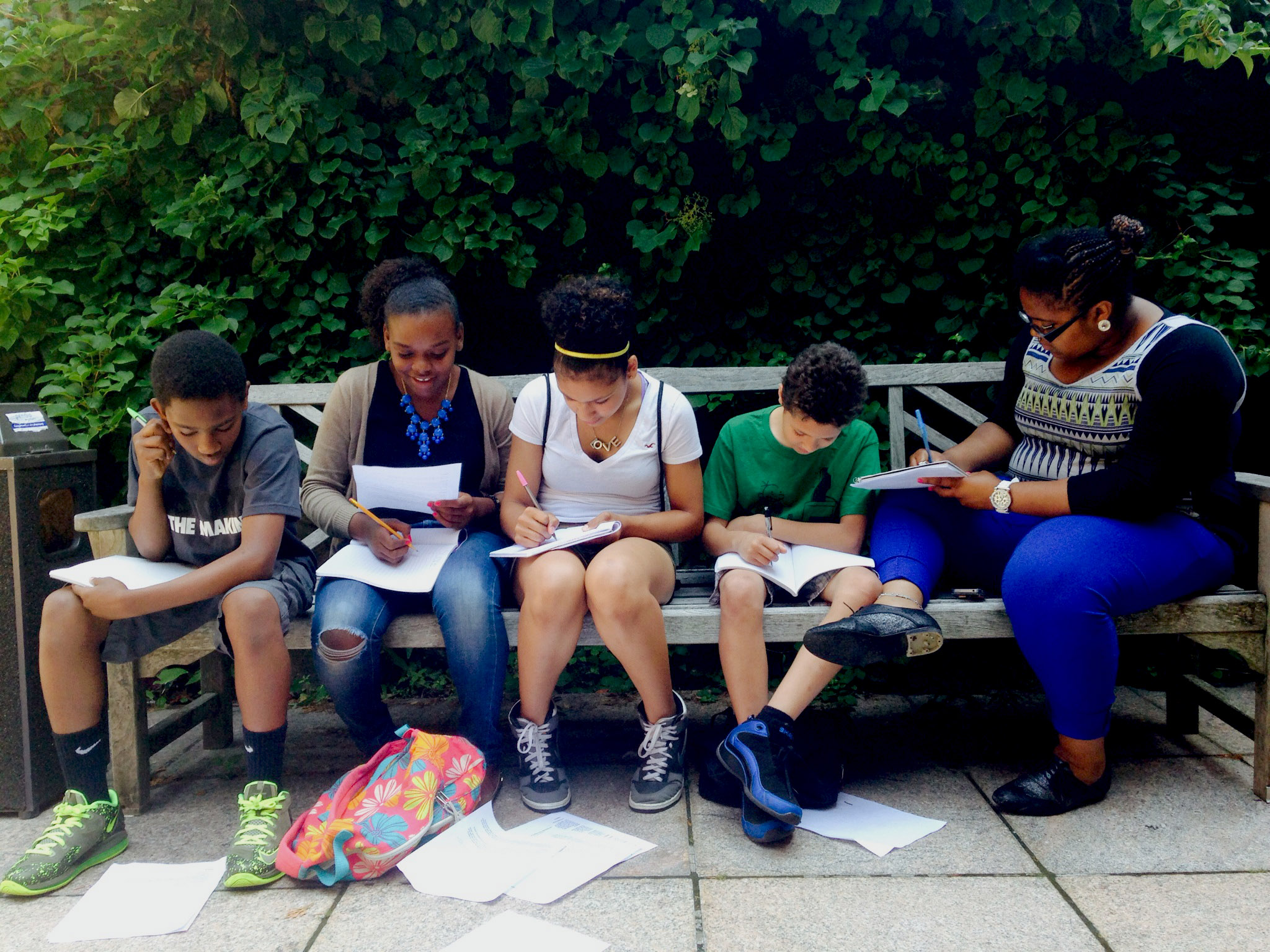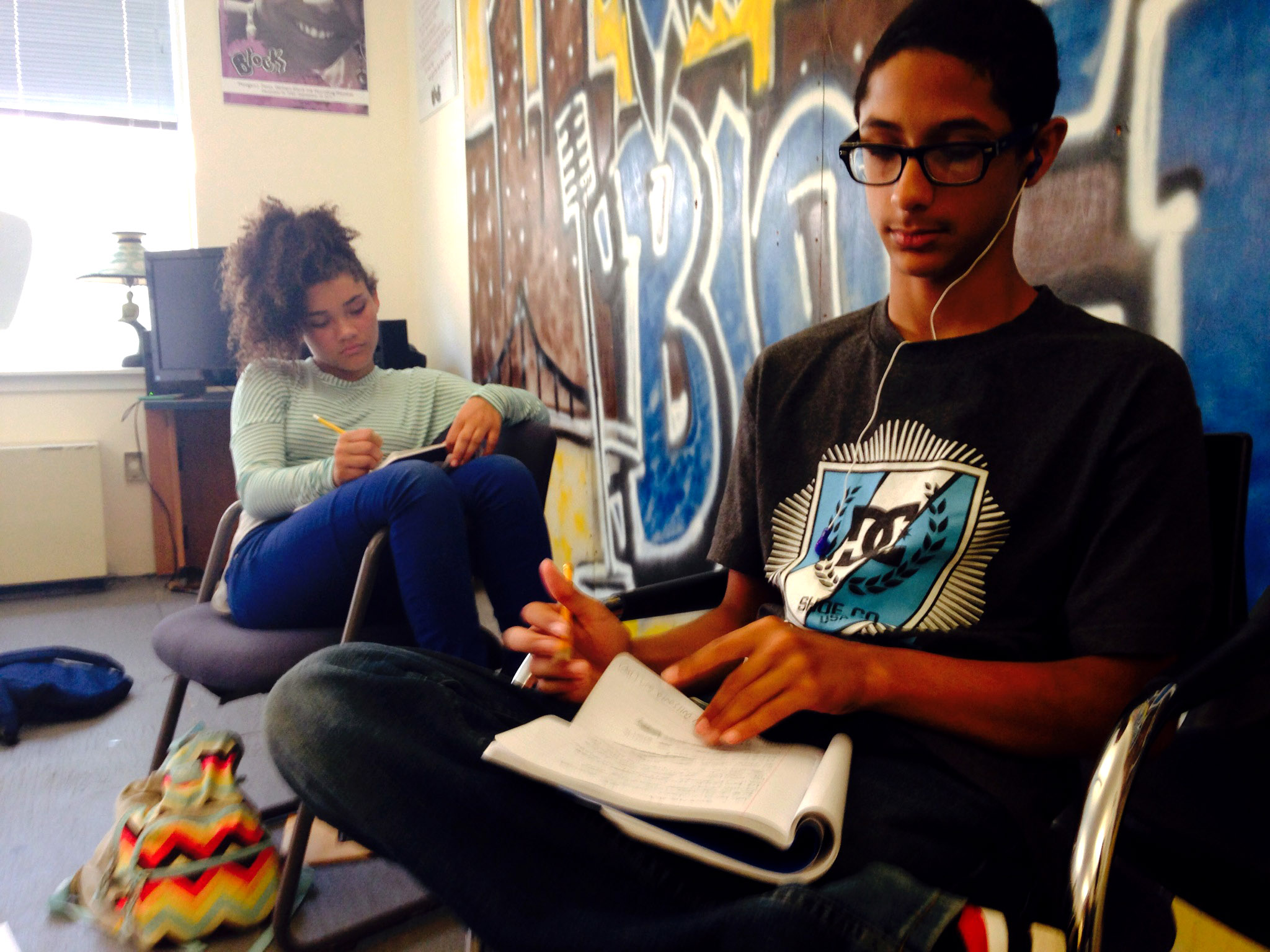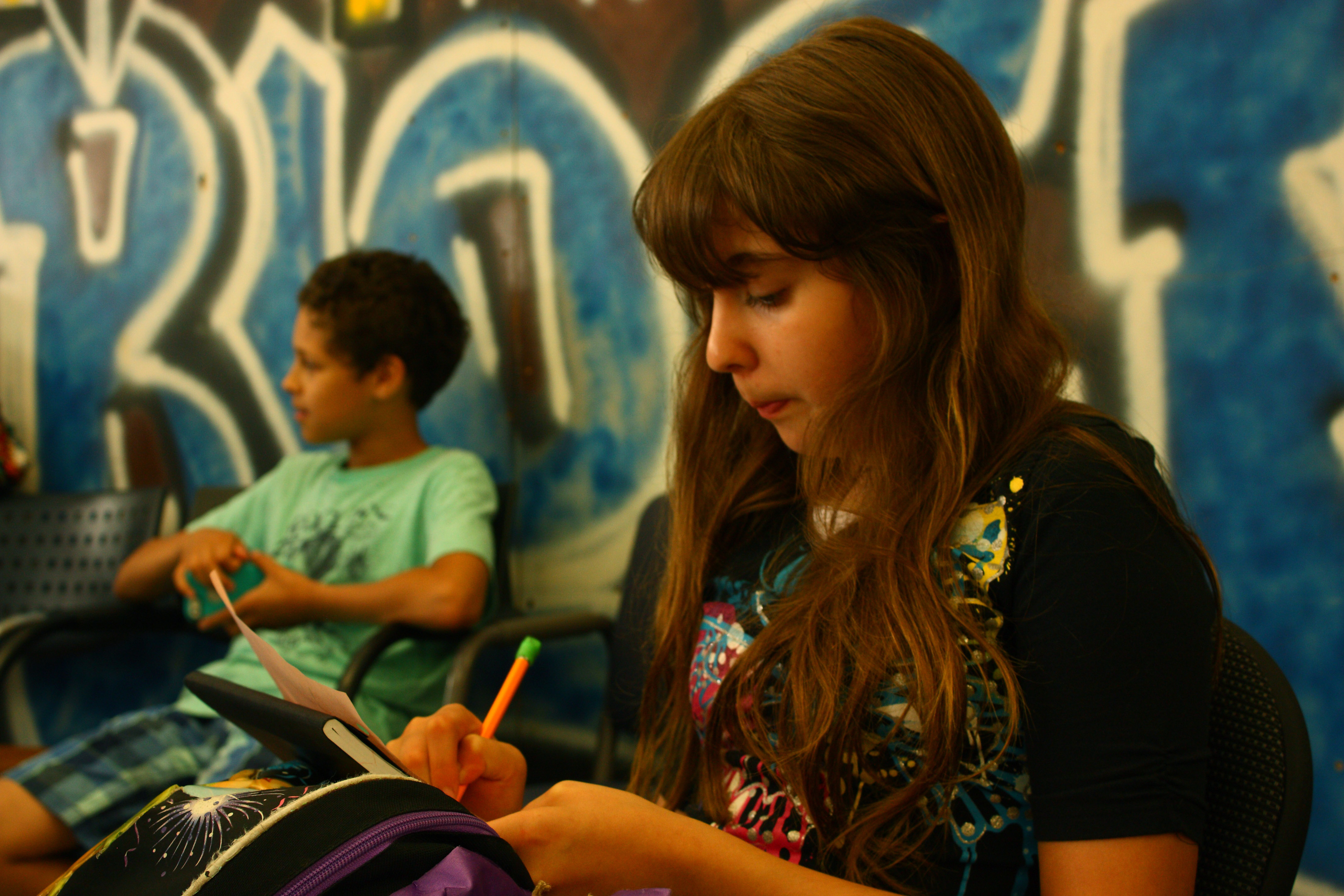 Summer On The Block kicks off with a BANG!
Songwriting & Vocal classes
Choreography & Dance
Visual Journaling
Drawing/Visual Arts
Journalism/ Magazine Publishing
Field trips: Eugene O'Neil "White City" – July 11
Aladdin -

Garde

Arts – July 18
Ocean Beach Trip – July 26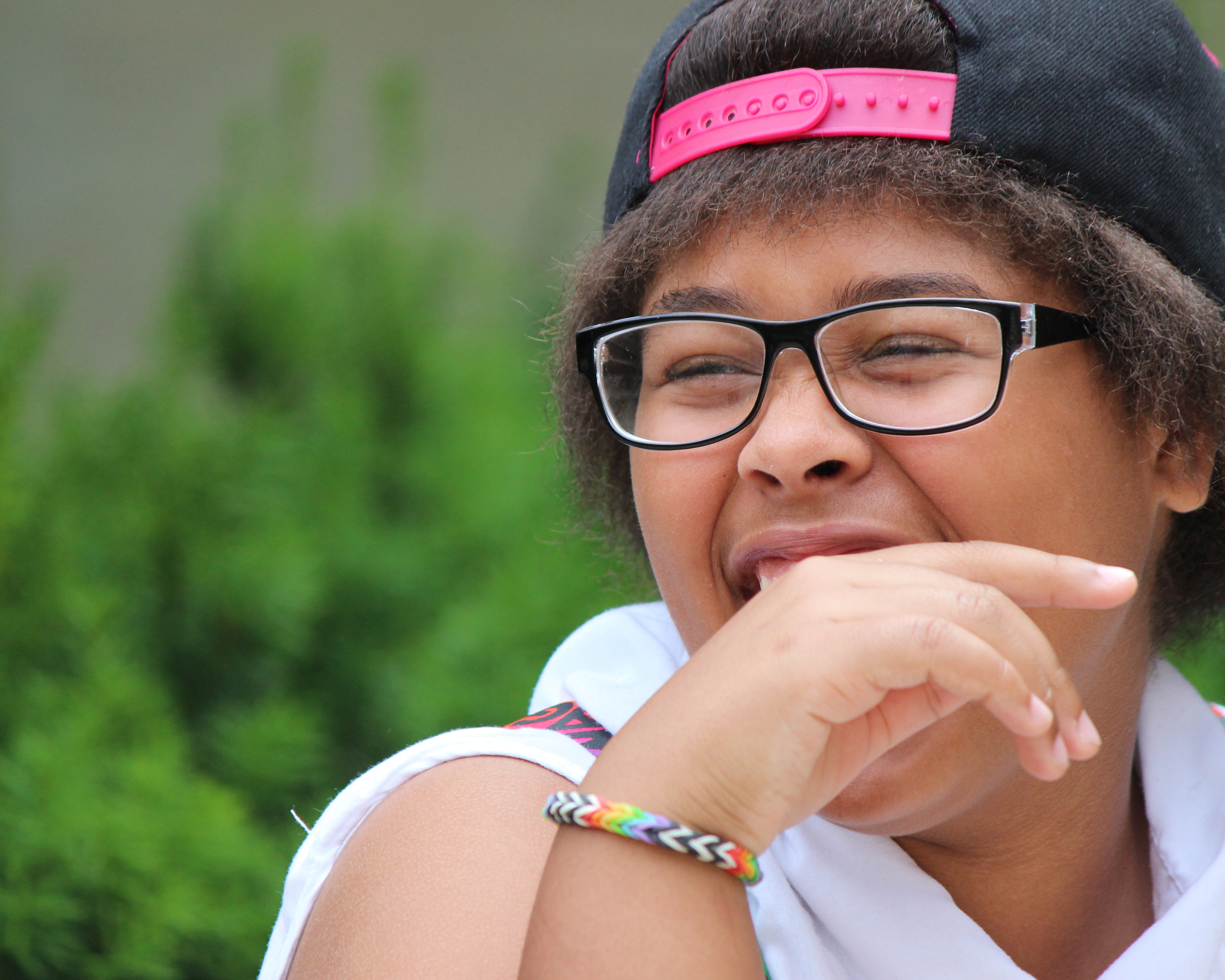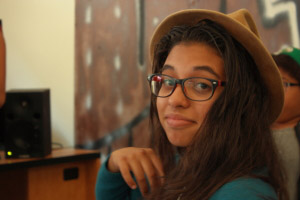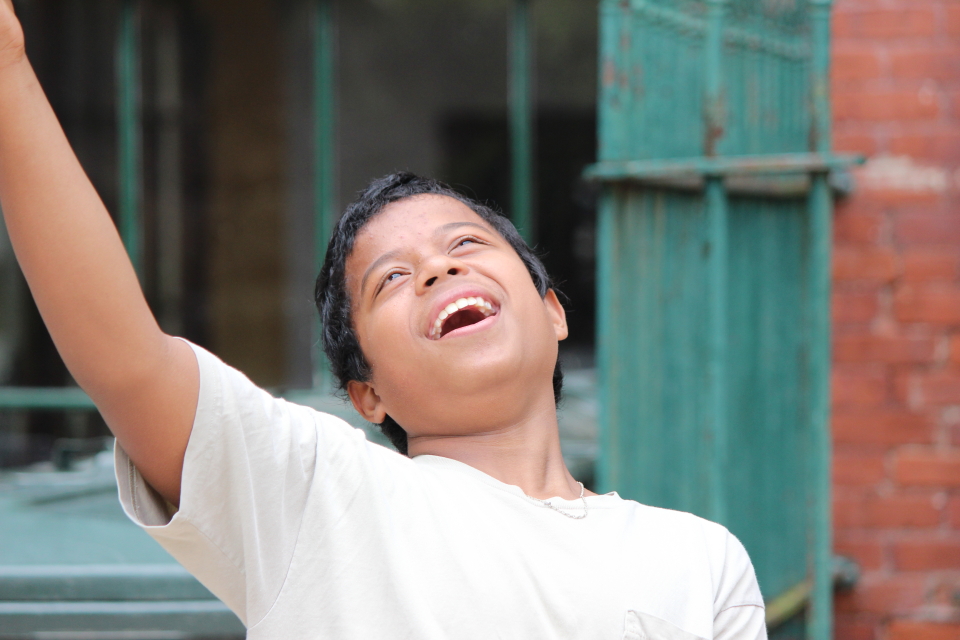 ---
Celebrating 10+ Years On The Page & Stage....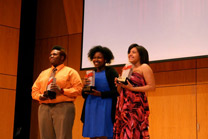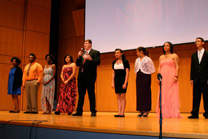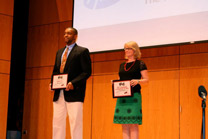 For more than a decade, The Writer's Block, Ink has encouraged and inspired youth from Southeastern Connecticut to use writing and performing arts as tools for addressing personal and social challenges. By focusing creative talents on social issues—ranging from peer pressure, bullying, and domestic violence--- to racism, suicide, genocide, and slavery… Block students use the page and the stage to ignite the call and spread awareness for positive change in their lives and communities.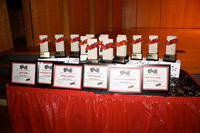 We presenting A.C.E awards for leadership in Arts, Community, and Excellence to many community partners and sponsors who have made our mission possible.
Our awards ceremony included performances from across our region and span many decades of work.
We also awarded the very first Morgan J. Penn Scholarship for Leadership in Social Change.
Some of our honorees include:
Clarissa S. Beyah-Taylor* • Theresa Broach • Dr. Karin Edwards
Dr. Shelley Ann des Etages • Shonrael Lanier* • Serinol Lowman • Ian Williams
Jackie Bagwell • Christine Haase* • Dianne Kent • Dr. Govind Menon
Nicholas Fortson • Jodi Kelly • Alissa Mebus* • Tina McCurdy • Hazel Richardson • Ian C. Thomas
TCORS Attorneys: Tom Riley • Bill Sweeney • Bob Tobin
Xplore: Dan Carey • Glenn Goettler
Richard Hews • Kenneth Kitchings
Safe Futures: Kris Wraight
Michael Bradford • Lisa Giordano •
Melanie Greenhouse •
Dexter Singleton • Alice Fitzpatrick
Mirna Martinez • Arthur Lerner: FRESH New London
Laura Burfoot: Hearing Youth Voices/New London Youth Affairs
Chris Soto: Higher Edge
Susan Connolly, Esq. • Jessica Hill • Andrea Messenger Anthony Nolan: New London Youth Talent Show
Lonnie Braxton II, Esq. • Dr. Grace Jones • Dr. John LaMatina
Brian Oliver • Dr. Michelle Dunlap • Lottie B. Scott
CDR Anna Hickey: US Coast Guard Academy
Noemi Kearns: How2Design
Owen McKenzie
Tracee Reiser: Conn College
Jeanne & Steve Sigel - Garde Arts
Val Tamano: New London Public Schools
Adriane Jefferson • Attallah Sheppard • Maya Sheppard
Frank Colmenares • Raymond Edwards Jr.
Morgan J Penn (Dec 15 1985 - Sept 19 2011)
Shawn Rucker • Lernin SantosS
Sheryl Hack, Aileen Novack, Barbara Nagy: CT Landmarks
Reona Dyess: The Drop In Learning Center
Preston Whiteway & Jill Anderson: Eugene O'Neill Theatre
Migdalia Salas & Gina Fafard: I.S.A.A.C.
Tony Mollica: NLCCC
Ron Bastine • Syeeda Briddell • Calan Bryant • Lillian Cooke •
Adrian Gardner Jaime Guzman • Jameela Jones • Gabriel Kastel
Monica Lasenberry • Camilla Ross • Steven Wilson
Kirshon Augmon • Noah Jenkins • Olivia Jenkins
Jalen Sampeur • Rafiq Taylor • Juanita Wilbur
Isaiah General • Shayla Goode • Emily Pratts • Ariana Sampeur • Kyanna Stackley
Zachary Ackart • Naomi Jones • Clara Pratts • Derrick Silvan
The Generals • The Sheppards • The Taylors
The Frank Loomis Palmer Fund • Pfizer, Inc •The Community Foundation of Southeatern Connecticut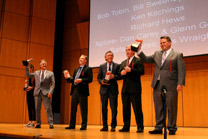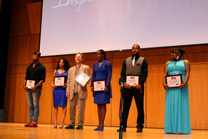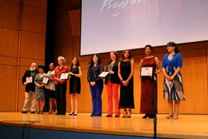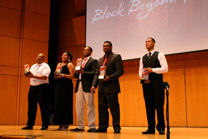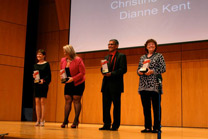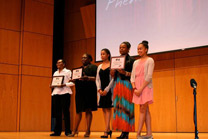 Thanks to Your Support We....
This year, we served over 250 students, and engaged over 1000 audience members throughout the community. We have achieved these results by conducting the following activities.
Spring Program -- During this partnership with The Inter-district School For Arts And Communications ( I.S.A.A.C), twenty students and four youth leaders created on an original production entitled, Unmasked. This show was centered on important social and personal issues of identity. The students were taught skills in writing, dance, acting and performance techniques.


Sailfest

- 8 Block Captains performed at this annual town celebration. Their performance made the New London Day headlines.

CT Landmarks Presidents Banquet - eight students were invited to perform.

Summer at the Block - In partnership with CT Landmarks and the Hempstead House of New London, students created an original performance to examine slavery, past and present. Students brainstormed modern day slavery and compared it to the life of the slave Adam Jackson, showing that, in order to know where we are going, we must know where we have come from. In addition, students touched on economical slavery, mental and emotional enslavement, being a slave to society, racial enslavement and the institutional mindsets.
Other highlights of the program were:
- For 10 weeks, 30 students and 10 youth leaders studied the story of Joshua Hempstead and Adam Jackson, conducted field research with visits to museums and historic sites throughout the state, explored the themes of slavery and social justice.
- Students participated in a Judy Dworin dance workshop learning the importance of movement in theater.
- Students visited The Eugene O'Neill Theater to see the original musical Goddess, meeting the writers and cast afterwards.
- Dwight Baldwin conducted a drum workshop, where they learned the importance of rhythm.
- Students visited the New Bedford Whaling Museum, following which they had a workshop with casting director Clara Levinson.
- During a trip to the Pequot Museum, the students learned about the struggle of the Pequot people for survival.
- Dr. Martin Luther King Celebration - Ten students performed original poems and songs that spoke about the social change that Martin Luther King fought for the injustice that still exists today.
- The Hempstead House - Students conducted an "open house" event. Each student chose a location in the Hempstead House that they found most enlightening. They created a character related to the history of the house and "brought the house to life" as people from the community toured through it. The monologues were written entirely by the students.
Fall semester- 15 students participated in dance, acting and writing class centered around a theme that they collectively chose.

Proclamation from the Town -- Writers Block students performed at the City Council meeting, where the students were issued a proclamation of support by the Mayor of New London.

Girls on the Block - An 8-week college aged program brought students from Connecticut College together to discuss prominent social issues and concerns for young women. 15 participated and were offered workshops on such issues as drug abuse, domestic violence, and depression.

Boys on the Block - This 8-week college aged program was designed specifically for young men. Topics include gun violence, STD's, domestic abuse, and self-worth. The students translated these thoughts into written word, poetry, dance and music.